WMCTC's software licensing agreements allow us to provide popular software like Microsoft Office and Adobe Creative Suite to faculty and staff for use on their home computers at incredibly discounted prices. You can purchase Microsoft Office 2013 or 2016 (or Office 2011 for Mac) for a one time fee of $9.95, or subscribe to 1 year of the Adobe Creative Cloud Suite for $9.75.
To purchase, follow these simple steps:
Step 1: Go to http://westerncenter.onthehub.com
Step 2: Register for an account with your westerncenter.org email address
Step 3. You'll receive an email confirmation in a few minutes. Check your inbox.
Step 4. Follow the instructions in the email, and click on the link provided to access the Store.
Step 5. Under the "Faculty/Staff" tab, add the software you'd like to your cart.
Step 6. Checkout and Download.
Microsoft Office 2013 (or Office 2011 for Mac)
Microsoft Office Professional Plus 2013 provides access to your familiar Office applications, email, calendar, HD video conferencing, and most up-to-date documents.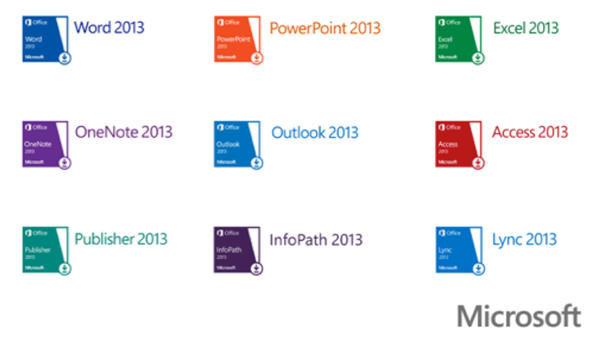 Adobe Creative Cloud Suite (for Mac or PC)
Adobe® Creative Cloud™ Desktop Applications for ETLA gives you access to every Adobe Creative Suite® desktop application and free Creative Cloud services (services and desktop application capabilities requiring paid membership are excluded).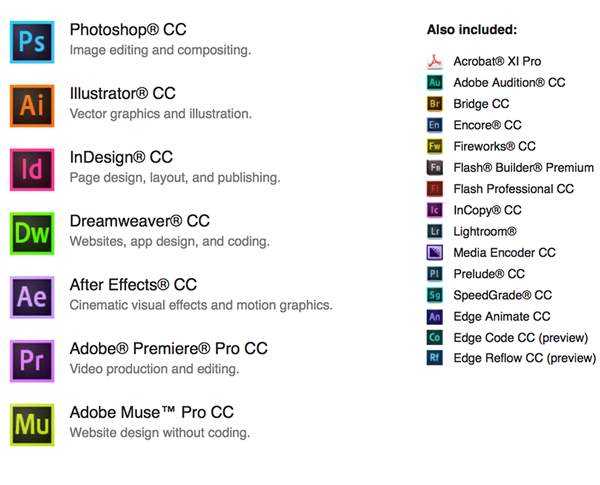 Frequently Asked Questions for the Microsoft Home Use Program:
What is the Home Use Program (HUP)?
The Home Use Program (HUP) is a Software Assurance benefit, available as part of Microsoft's volume licensing programs. Through this offering, you can provide licensed employees access to a copy of Microsoft® Office Professional Plus 2010 or Microsoft Office 2011 for the Mac to install and use on a home computer during the term of your school district's Microsoft agreement.

What is my organization's responsibility under the Home Use Program?
School districts are not responsible for their individual employees' compliance with the Microsoft Software License Terms (MSLT) for software that employees acquire through the Home Use Program. Those terms are between Microsoft and the individual employees. However, Microsoft does require that you limit Home Use Program access to eligible employees and that you inform employees when they should discontinue use of the software, for example if your Software Assurance coverage ends or an employee is terminated.

Will tax be charged on Home Use Program orders?
In the United States, local sales tax will be applied to all orders in WA, CA and MN.

How long will the delivery of my order take?
The license and download are available immediately following purchase. If back-up media (DVDs) were included, they will take 3 – 4 weeks to deliver.

Can I purchase a copy for relatives or friends?
No. The Home Use Program entitles each qualified employee to a single license of a qualifying Microsoft software program, to be installed on the employee's home computer. Employees may not make additional copies of the software.

Can I get more than one copy or install the application on multiple computers?
Although you cannot purchase more than one license, it does allow for 2 installations on (1) PC and (1) "portable device" (ie. laptop).

Can the software obtained through the Home Use Program be given away?
No. The software may not be given away. The Home Use Program license extends only to the qualified employee, and may not be given away or sold.

Is the Home Use Program licensed software eligible for rebate or offers?
No. Software purchased through the Microsoft Home Use Program may not be combined with any promotions.

What additional support is available?
Employees purchasing Home Use Program software are entitled to the same support options as other Microsoft customers purchasing software for home use, including free access to resources and newsgroups on the microsoft.com Web site, and pay-per-use e-mail and telephone support. Site/Purchase Questions: Click through the "Customer Support" link at the bottom of the store. Microsoft® Technical Support: The latest support, installation and activation topics. Microsoft® Office "Help and How-To": Support to use your software after installation. Software Installation Issues: If the above support resources do not resolve the issues, a 90-day no- charge telephone support (beginning the date of your first call) is available in the US by calling (800) MICROSOFT.

Do I have to pay again if my computer crashes or is reformatted, or will I be able to reinstall the originally purchased application?
You can reinstall originally purchased software if your computer crashes or is reformatted. We recommend you back-up the download if you have not purchased the back-up DVD. If you would like to purchase the DVD, please do so at the time of your original purchase.