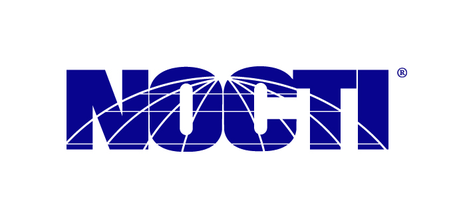 NOCTI Performance Day- April 29th

Students will attend WMCTC all day or until testing is completed. Students will be fed breakfast and lunch in their lab areas.

All COVID restrictions (distancing, mask wearing, sanitizing) will be strictly enforced with students and judges.

Transportation surveys will be distributed closer to the date for all students. This must be completed by all students, even those that already drive here.

Students will be required to attend

UNLESS

quarantined or have tested positive for COVID-19 on/or before 4/29/21 and their absence will force them to miss the originally scheduled testing date of 4/29/21. If a student is quarantined/sick there will be only

one (1)

make up day.

May 14th

will serve as the performance make up day. If a student is quarantined (due to close contact, sick, etc.)

the teacher will attempt to secure a judge to come evaluate the student on that date. It is not guarenteed that this will be possible but certainly every attempt will be made to have the student complete testing.

Testing on May 14th will be handled with prior approval from Mr. Chominski and organized with the instructor and Mrs. Mueller. This must be approved prior to the April 29th date.

In the unlikely event that a judge cannot be present on 5/14 the student will receive a zero on the performance portion of the test.
Important Information regarding NOCTI Testing for Spring of 2021
Computer Based Multiple Choice Testing Dates

Monday 3/15- Sports Med, COS, Diesel Tech, Auto Collision

Tuesday 3/16- Sports Med, COS, Diesel Tech, Auto Collision

Thursday 3/18 - Electrical, Dental

Friday 3/19- Electrical, Dental

Monday 3/22- Auto Tech, Commerical Art, Protective Services, Early Childhood, Computer Info. Systems, HVAC

Tuesday 3/23- Auto Tech, Commerical Art, Protective Services, Early Childhood, Computer Info. Systems, HVAC

Thursday 3/25- Carpentry, Culinary, Health Science

Friday 3/26- Carpentry, Culinary, Health Science